Quality custom cranks
Custom Cranks
Extra Long Cranks
Got long legs and can't seem to use all your power with standard 180mm (or shorter) crank arms? Order a set of Zinn custom extra long cranks and get that extra power and efficiency you're looking for. It only makes sense that your cranks should be proportional to your legs, not a length designed for somebody a lot shorter than you! Our extra-long cranks are available with a maximum length of 220mm and are specifically beefed up for bigger riders. You won't believe the difference they make!
Extra Short Cranks
Or, got short legs and have trouble getting your legs around with your standard 165mm or 170mm crank arms? Order a set of Zinn custom extra short cranks and get that extra comfort, efficiency and smooth spin you're looking for. It only makes sense that your cranks should be proportional to your legs, not a length designed for somebody a lot taller than you! Our extra-short cranks are available with a minimum length of 130mm. You won't believe the difference they make!
Proportional Crank Length
No other conclusion makes sense to me. Muscles and joints work most effectively when operating in a certain range of motion. Short riders should not be required to force their muscles through a greater range of motion than the person with an 80cm inseam riding a 172.5mm crank. And on the other end, 7-foot tall basketball players do not bend their legs any less when they jump than shorter players. So why should they use minimal knee bend and operate their muscles only through a tiny part of their range when they ride a bike? Your legs turning the cranks is what propels you along on your bike, it's your motor. Proper crank length is crucial to achieve maximum efficiency in your "motor". Therefore, crank length is one of the most important aspects of bike fit. It's not enough to just scale the frame geometry to fit a rider. Crank length must also be adjusted, and Zinn Cycles is one of the only manufacturers in the world that makes cranks outside of the standard 170 – 180mm range.
What length?
Here is an interesting report and study on crank length: http://bicyclecranklength.blogspot.com/. Your ideal crank length is in the range of 21% – 21.6% of your leg length. Start by measuring your inseam with your feet 2″ apart. Be sure to measure all the way to the pubic bone. Convert your inseam measurement to millimeters and multiply by .216 and also by .21. This will give you a range of crank length that is appropriate for you.Once you begin riding your custom cranks, your legs will be pedaling at a more natural range of motion. This allows you to use your leg muscles to their full potential. After a short adjustment period, the new crank length will begin to feel more natural. The vast majority of our customers have reported increased power, easier and faster climbing, decreased times on local rides, less fatigue, less joint pain, and overall performance increases when they went to the proportional length crank.
Crank Trade In Program:
If you have a Zinn integrated-spindle ("Zinn-tegrated") road cranks with a shiny black finish (ZIS-1), Zinn-tegrated road cranks with an un-anodized silver (base aluminum) finish (ZIS-0), or one of our square-taper cranks (polished silver finish with a crank bolt holding each arm on), they have by now given you many years of good service. Even though they are long past
the one-year warranty, we are offering discounts to trade them in for our new, stronger, longer-lasting ZIS-2 or ZIS-3 integrated-spindle road cranks, which are distinguishable from previous models by their finish and thicker ends. Click here to request instructions for trading in your crank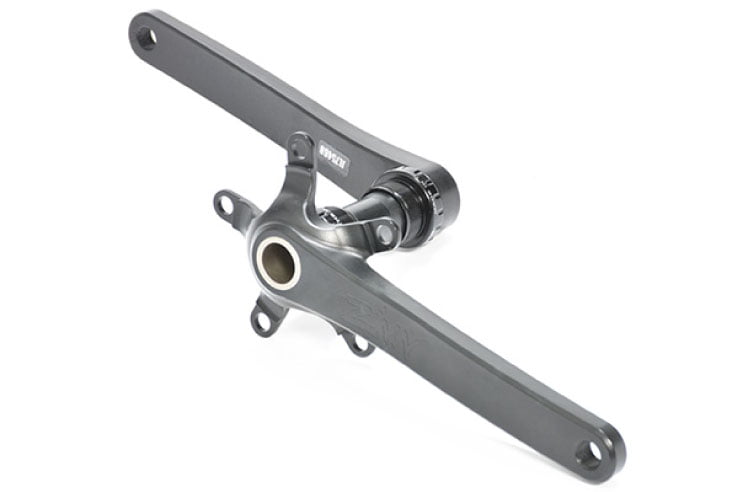 Road/Cross/Track bike cranks
We offer many options for proportional length bicycle cranks for road bikes, gravel bikes, cross bikes, and track bikes. We have some models that we make in-house and others that are made overseas to have a broader price range for different applications. Browse the options to find what you need. We can accommodate any of the new press fit bottom bracket standards that are found on many modern bicycles as well as more traditional threaded bottom bracket shells. Don't hesitate to contact us with any questions or if you are not finding a crank that will work on your bike.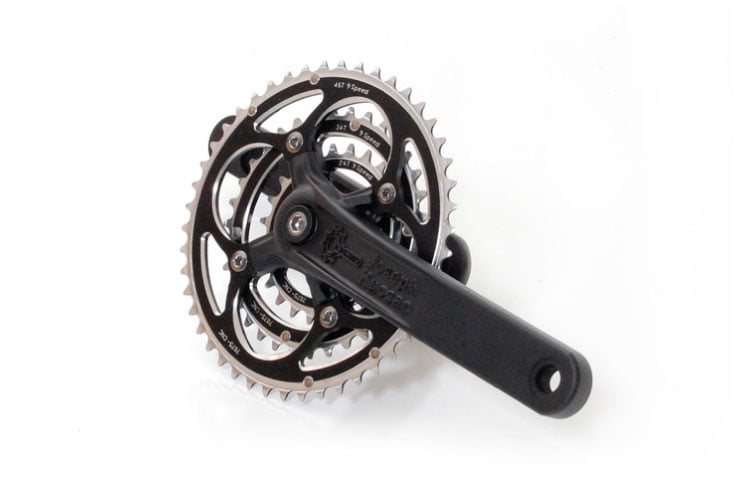 Mountain bike Cranks
We offer several models of mountain bike cranks and we can accommodate all chainring combinations including 1×11, 1×12, 2×10, 1×10, 3×9, and 3×10. The ZIS-Pro MTB cranks use a direct mount chainring/spider system, while the Andel and JK cranks use a spider bolt pattern. We can accommodate all different bottom bracket standards including threaded and press fit. We also have options for Fat Bikes with threaded bottom brackets. Please browse our mountain bike cranks here, and please contact us if you have any questions or if you cannot find what you need.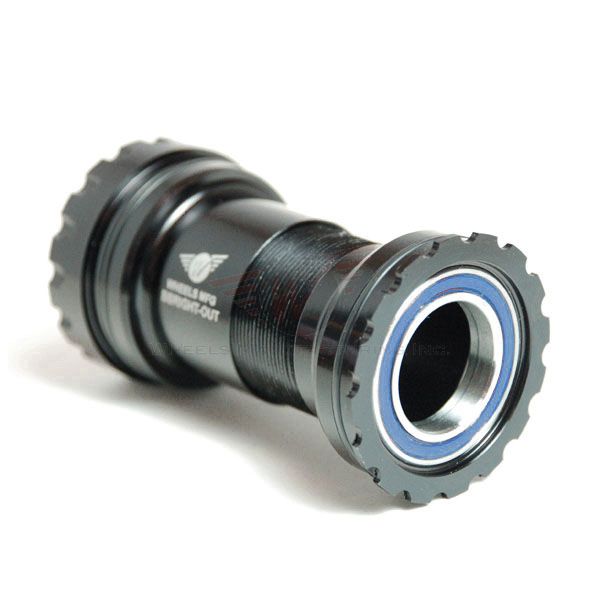 Bottom Brackets and BB Adapters
With so many new bottom bracket standards, it's hard to know what is compatible with your bike. We can accommodate almost every different bottom bracket standard with our ZIS and Andel cranks. The Square taper and JK cranks work with any threaded bottom bracket system. Please browse our bottom brackets to find the bottom bracket that you need for your bike. There are a lot, so don't hesitate to ask us questions. We are here to help you figure out which one works with your bike.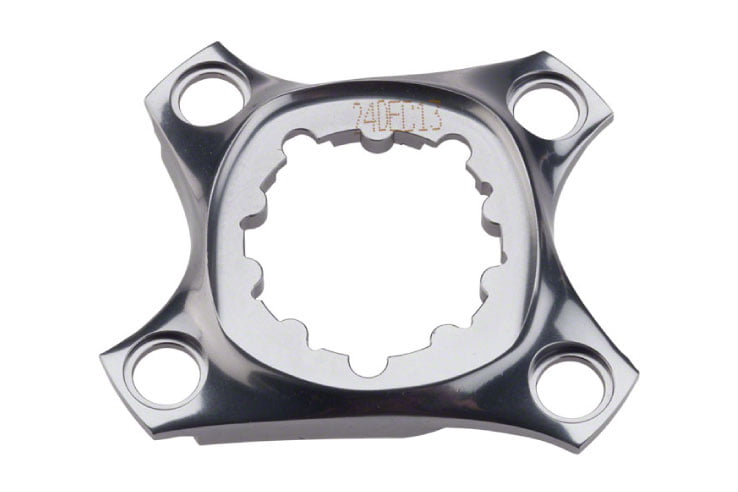 MTB spiders and chainrings
Our ZIS-Pro MTB cranks feature the SRAM direct mount system for mounting spiders and direct-mount chainrings. This means you can use the ZIS cranks for any available mountain bike chainring combo including 1 ring, 2 rings, and 3 rings. Browse here for spider options and direct mount chainrings.
Road spiders and chainrings
Browse here for spiders and chainrings for road bike cranks. Our ZIS-Pro Road cranks are compatible with Sram direct mount spiders in 110bcd (compact) and standard 130bcd bolt patterns. These cranks will work on any road bike with any brand of components including Shimano, Sram, and Campagnolo. You will also find spiders and chainrings that will work on the other cranks we offer.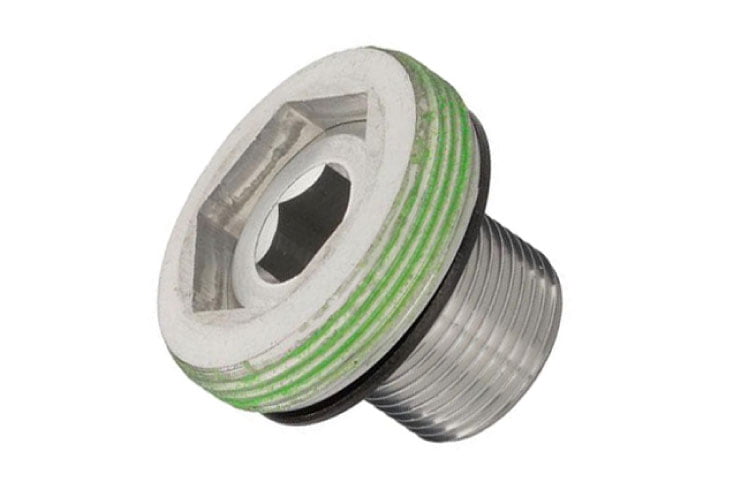 Crank bolts and replacement parts
Click here for bolts and small replacement parts for the cranks that we carry. Please let us know if you can't find what you need.
Bike fitting
Bike fitting included with every Zinn bike frame
No matter where you live in the world, we will work with you to make sure the fit of your Zinn bike is absolutely perfect. We offer a full service in-house bike fitting for those who can make it to Boulder, Colorado and we also have detailed measurements instructions for those who cannot make it out for an in-house fitting. We are also happy to work directly with a bike fitter in your area, and we offer upgraded 3D bike fittings with Dr. Andy Pruitt at the Boulder RETUL Center.
Are you ready
for your
dream bike?