About us
Custom bicycles since 1982
For more than a quarter of a century, we at Zinn Cycles have been working to make cycling more enjoyable for our customers, and that commitment remains at the heart of everything we do. We express it by building custom bicycles that fit great, perform well, and are thoroughly thought-out for their owners' needs. And it does not stop with the frames; our cranks and our forks are specifically designed for our customers, and the components we select and how we set them up are tailored for them as well…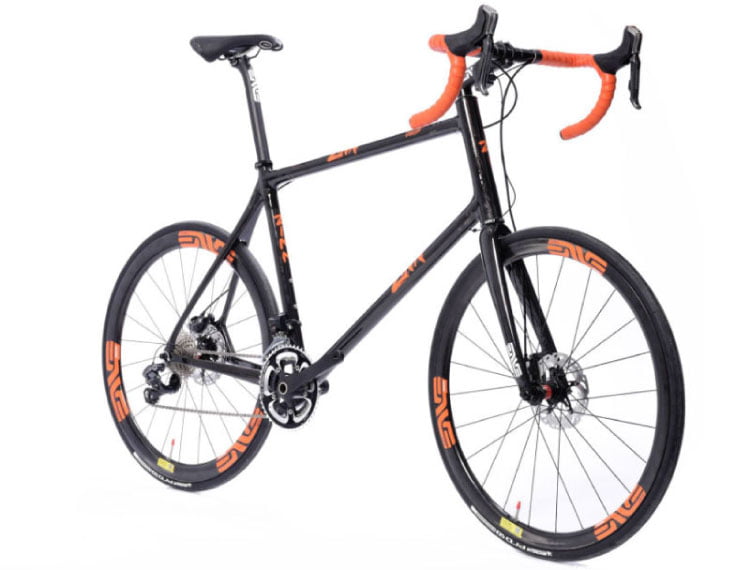 Online Store
Cycling products to help you fit and ride better on your bike
Browse our online store for unique cycling products you won't find anywhere else. We have cranks in lengths from 130mm to 220mm for short or long legged cyclists, big and tall cycling clothing, forks and handlebars to help you fit better on your bike, and much more. Please let us know if you don't find what you are looking for.
Bike fitting
Bike fitting included with every Zinn bike frame
No matter where you live in the world, we will work with you to make sure the fit of your Zinn bike is absolutely perfect. We offer a full service in-house bike fitting for those who can make it to Boulder, Colorado and we also have detailed measurements instructions for those who cannot make it out for an in-house fitting. We are also happy to work directly with a bike fitter in your area, and we offer upgraded 3D bike fittings with Dr. Andy Pruitt at the Boulder RETUL Center.
Testimonials from past customers
"Lennard:Thanks for the awesome work on my bike!   It of course looks terrific, but getting on it was what impressed me most.  It immediately felt different, and better.  The pedal stroke is incredibly smooth.  I swapped it out for my other tri bike on my computrainer and did the same ride I had done last night.  I was putting out about 30 watts more power at a lower HR than the ride the night before and that translated to a faster, but easier ride."
"Gentlemen,Yesterday was the first ride on the Sequoia that you built up for me.  I've been dreaming about this bike for more than five years and it has lived up to the expectations!  Its first ride was just what I had envisioned for it.  On pavement it was smooth and fast.  On the gravel logging road outside of town it climbed beautifully.  Cornering on the descents was solid.  This is the first time I've ridden a bike that felt so stable in the turns.  Even riding no hands was a breeze.  Thanks for a great ride!Best regards,"
"I am really pleased with the handling and ride of the travel bike after doing 80Km with my normal group ride yesterday.  After having read several of you articles about head angle and designing for a big rider your bikes are as advertised.  The rear end is very stable on the climbs and tracking on descents is confidence inspiring.  The 205mm crank were a real topic of discussion on the ride.  I felt like on the long steady climbs they gave me an extra gear or two before I felt my heart rate go into the red.   For the first time on a routine route I never dropped down into the bail out small chain ring."
"Hi all,I wanted to follow back up to tell you how much I've been enjoying my BIG bike.We flagged the UPS truck down last Thursday early afternoon.  My son and I had it assembled in a couple of hours.  I really appreciated how completely prepared the disassembled bike was—just the right number of spacers for the headset for example, cables already set up.We then went for our first spin—delightful."
Are you ready
for your
dream bike?