Welcome to
Lennard's fit calculator
We all know the importance of riding a bike that fits. Having a bike that is comfortable motivates us to get out and ride. We go for longer rides and get a more efficient workout when the bike fits properly. Cycling is also much more fun when you are not in pain or discomfort. Lennard Zinn is well known throughout the world for designing bikes that truly fit. While a custom Zinn bike is not in everyone's future, Lennard's bicycle fitting methods can help you find a bike that works well for you. Please enjoy this complimentary bicycle fit calculator. We have different calculators for road bikers and mountain bikers. Click on the appropriate image to get to right one. Enter your measurements to see your ideal bicycle frame geometry.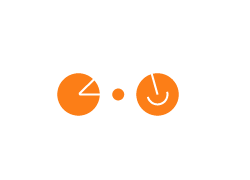 Make an appointment
Personal fitting with Lennard Zinn
If you would like to make an appointment with Lennard for a personal bike fitting, please fill out this form, and we'll schedule it. A fitting with Lennard is $200. We will refund that fee if you purchase a Zinn bike from us.
Are you ready
for your
dream bike?